Artistic Hair Color Salon in Cromwell CT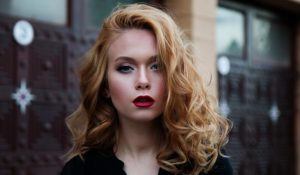 Have you looked at your hair lately and decided it's time for a color change? Whether you are preparing for a special event, like a family wedding, or you have found a few stray grays, visit Beautiful People Salon. Every once in a while we get the itch to change our look - and Artistic Color from BP will get the results you dream of. The certified hair colorists at Beautiful People are trained in the most advanced techniques. Working as a team we will consult and customize your formula using Wella Professional Hair Color and Aveda color which is up to 99% organic. We have a variety of different hair coloring services that we offer. Please look below and check out what we have to offer, make an appointment by calling us at (860) 635-3000. We are located in Cromwell, CT.
| | |
| --- | --- |
| Single process | $55.00 |
| Color and Front Foil | $95.00 |
| Front Foil | $65.00 |
| Partial Foil | $95.00 |
| Full Foil | $115.00 |
| Glaze | $35.00 |
| Glaze With Color Service | $25.00 |
| Eyebrow Tint | $7.00 |
| Eyelash Tint | $20.00 |
For affordable, organic, vibrant hair color options, visit Beautiful People Salon's color experts. Sometimes a subtle color correction may improve the tone of your complexion. Whether you are looking for drama, rainbow colors, or merely want to brighten your aging hair, Beautiful People Salon can give you a professional artistic color consultation.